Navigating the seas of logistics: Our expertise powers your ocean freight
Choosing Jillamy for ocean freight brings invaluable expertise, essential for navigating international shipping intricacies.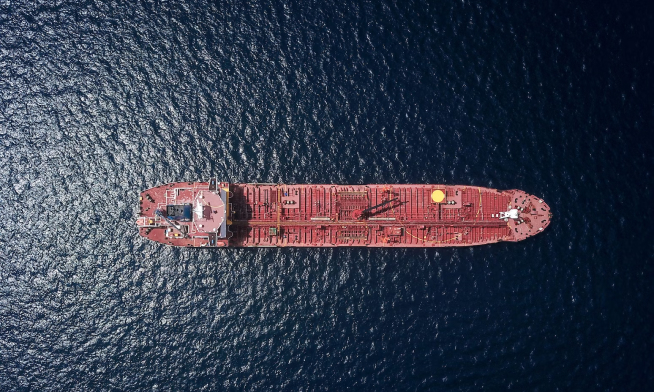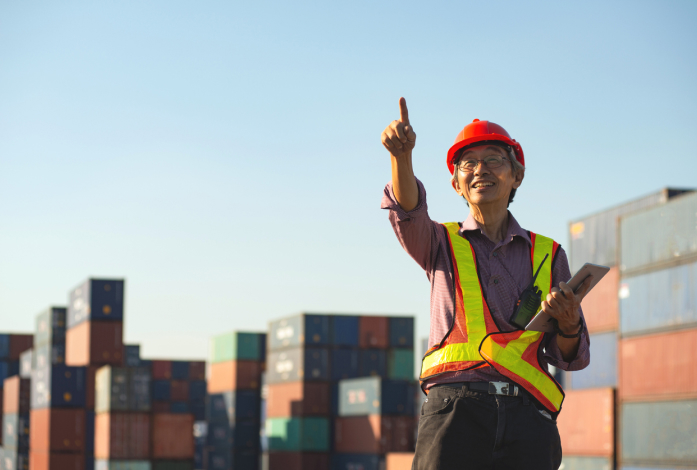 This expertise serves as your compass in navigating a domain where every meticulous detail holds significance. We deeply appreciate the importance of your cargo. Our extensive service offering spans a network of 600 ports worldwide, granting you the authority to choose from a range of services tailored precisely to your requirements
Jillamy's team possesses a deep understanding of the intricacies involved in handling cargo, adhering to customs regulations, and comprehending the dynamics of supply chains.
This choice is yours, enabling you to shape your shipping journey with confidence. Flexibility is key to effective logistics, and that's where we shine. Your authority to select between port-to-port or door-to-door transportation empowers you to align your shipping strategy with your specific needs. Whether your cargo's path is straightforward or intricate, our flexible solutions ensure a seamless journey every step of the way.
Flexible transportation solutions
Flexibility is the cornerstone of our transportation services. Whether you're inclined toward port-to-port shipping, door-to-door delivery, or any combination in between, our adaptable approach ensures your cargo reaches its destination with precision. We understand that every shipment has its unique demands, and our transportation options are curated to meet those demands effectively.
Enhanced security with adjustable validity dates
The road to secure shipping starts with meticulous planning. With our adjustable validity dates and the valid-from option, you gain a higher level of security in your logistics operations. This strategic feature empowers you to select the validity date that aligns perfectly with your operational timelines, ensuring a seamless journey for your cargo.
Seamlessly connecting 190 countries for your Supply chain success.
Our extensive global reach across 190 countries ensures that your supply chain requirements are met with precision and efficiency, regardless of your operational location. Committed to providing foreign-to-foreign services, we expertly manage international logistics and customs regulations to ensure a seamless and successful journey for your cargo on a global scale.
As your dependable 3PL partner, we simplify complex customs procedures, ensuring precise document submission and adherence to regulations for imports and exports. Our skilled customs brokers manage vital tasks such as document preparation, duty calculation, and regulation compliance. Count on our expertise to ensure the seamless movement of your cargo across borders while maintaining legal obligations, elevating your global trade logistics to a level of improved efficiency.
As your dedicated 3PL partner, we ensure that your cargo navigates international trade regulations with precision. Our thorough customs compliance practices ensure a smooth passage for your shipments across borders, minimizing delays and avoiding penalties. With our expertise, your cargo's journey is safeguarded by a commitment to adherence to legal requirements. This allows you to focus on your business's success while we expertly handle the complexities of global trade.
Cargo experts: Navigating regulations and supply chains with us.
Efficient vehicle and machinery transport
Our adept handling of Ro-Ro operations guarantees efficient loading and unloading onto specialized vessels. With a skilled logistics team and extensive network, your Ro-Ro shipments are managed seamlessly for dependable and punctual delivery. Experience the convenience and reliability of Ro-Ro services elevated by our 3PL proficiency, ensuring a smoother and more efficient cargo journey.
Streamline bulk ocean freight shipments
When it comes to bulk shipments, our comprehensive 3PL services provide a seamless and efficient solution. Our deep understanding of bulk logistics, combined with a global network and advanced technology, ensures the optimal handling of your cargo. From strategic planning to timely execution, trust us to enhance your bulk ocean freight experience and elevate your supply chain efficiency.
Elevate project ocean freight with our expert 3PL solutions
With a specialized focus on project shipments, we offer a comprehensive 3PL service that ensures the successful execution of your complex cargo movements. Our seasoned team understands the intricacies of project logistics, from meticulous planning to on-time delivery, ensuring that your unique cargo requirements are met. Trust us to navigate the challenges of project ocean freight with precision, reliability, and a commitment to your supply chain success.
Embrace the evolution of ocean freight shipping with Jillamy's 3PL expertise
LET'S TALK ABOUT YOUR NEEDS
We are here to support your supply chain management and deliver reliable warehousing solutions that drive your business forward.