Our port drayage: Paving the way for efficient supply chains
The advantages of utilizing a 3PL provider like Jillamy for port drayage are multifaceted and contribute significantly to the efficiency and success of your supply chain.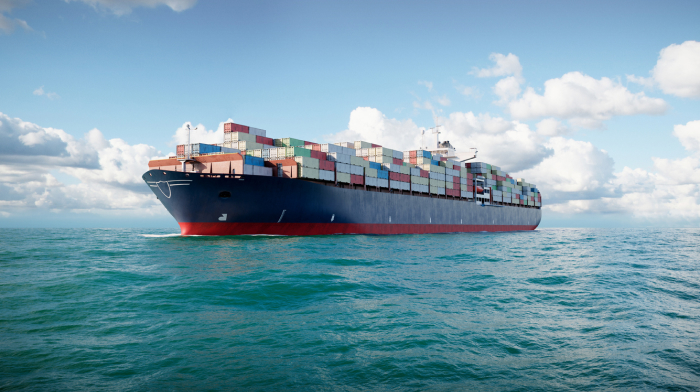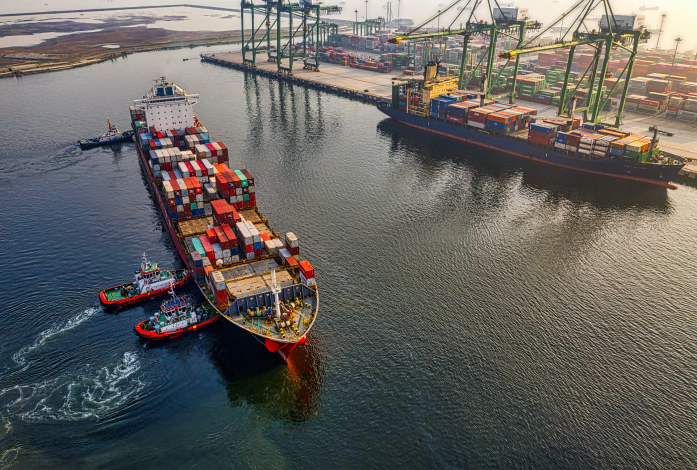 The extensive network and resources that we bring to the table are another significant advantage. With access to a diverse range of carriers and transportation options, we can tailor the most efficient and cost-effective route for your cargo. This optimized route planning, combined with our dedicated fleet of vehicles and an expansive network of experienced drayage drivers, translates into reduced transit times and ultimately contributes to shorter lead times for your shipments.
Port drayage, a critical link in the transportation process, involves moving containers from the port to their final destination. You can expect a host of benefits that go beyond the straightforward movement of cargo.
Our dedicated fleet ensures that your cargo is handled with the utmost care and attention, while our network of skilled drayage drivers guarantees reliable and on-time delivery. By leveraging our resources, we can navigate the complexities of port operations seamlessly, ensuring that your supply chain remains uninterrupted and your cargo reaches its destination efficiently. With us, you gain not only a partner who understands your logistical challenges but also a team that is equipped to provide tailored solutions that keep your business moving forward.
Streamlined port drayage solutions with Jillamy: Elevating Your Cargo Transportation
Choosing us as your 3PL partner for port drayage unlocks a wealth of transportation expertise. Our seasoned team understands the intricate web of transportation networks, routes, and local conditions, ensuring the optimal movement of your cargo. This knowledge results in efficient routes, minimized transit times, and heightened security, enhancing your supply chain's dependability.
Furthermore, we boast a diverse fleet of well-maintained vehicles, tailored to various cargo types and transportation demands. This fleet versatility empowers us to provide the precise equipment your cargo demands, ensuring a seamless transportation process. With our comprehensive resources and experienced drivers, your containers are in capable hands, ensuring secure and efficient movement throughout the journey.
Scalability and flexibility
As your business evolves, our port drayage solutions can easily adapt to meet your changing needs, ensuring you remain agile and responsive in a dynamic market environment.
Optimized routes  
Benefit from our expertise in optimizing transportation routes, leading to reduced transit times and contributing to shorter lead times for your shipments.
Risk management
Let us handle the complexities and risks of port drayage operations, allowing you to focus on core business functions and mitigating potential disruptions.
Expansive network
Tap into our extensive network of drayage drivers, enabling swift and responsive services that ensure your cargo arrives at its destination on schedule.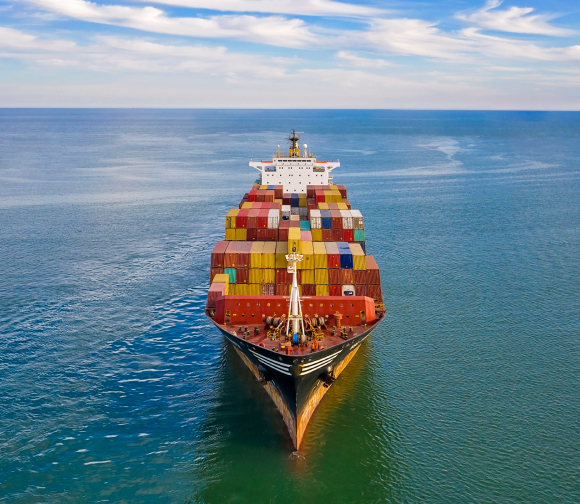 Optimize supply chain efficiency with our expert 3PL port drayage, ensuring streamlined cargo movement
Through our customs consulting services, we provide you with tailored guidance that aligns with your specific cargo and destination. This includes assessing duty and tax implications, ensuring compliance with import and export regulations, and staying up-to-date with any changes in customs requirements. By partnering with us for customs consulting during port drayage, you can trust that your cargo will clear customs seamlessly, minimizing delays and optimizing your supply chain operations.
By combining port drayage and warehousing, your cargo's journey becomes a well-coordinated and streamlined process. Once containers are efficiently transported from the port, they seamlessly transition into our strategically located warehouses. Here, your goods are stored securely, and you gain the flexibility to manage inventory and distribution with ease.
Integrating transloading into your logistics strategy with our expert 3PL services provides you with the benefits of an optimized supply chain, shorter transit times, and heightened efficiency. You can rely on us to skillfully handle the complexities of transloading after port drayage, ensuring a smooth and uninterrupted journey for your cargo from the port to its ultimate destination
Seamlessly manage your foreign-to-foreign port drayage with our expert 3PL services. Our specialized approach ensures efficient and secure cargo movement across international borders, enhancing your global logistics operations and providing you with the confidence to conquer the complexities of international trade. Experience the difference of expert 3PL services with us.
Elevate your logistics: Expert 3PL solutions for port drayage and beyond
LET'S TALK ABOUT YOUR NEEDS
We are here to support your supply chain management and deliver reliable warehousing solutions that drive your business forward.