Efficient chemical and hazmat transportation: Trust us, your dedicated 3PL partner!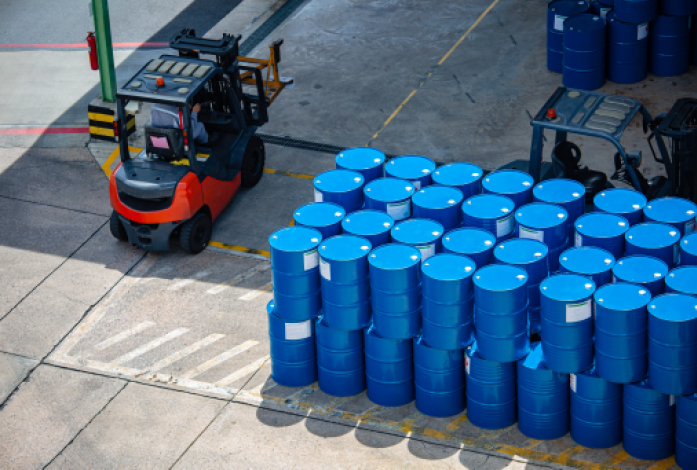 With expertise in handling chemical products, we ensure the utmost safety and compliance with stringent regulations, making it a reliable choice for hazmat chemical logistics from manufacturing to distribution.
We take pride in delivering top-notch solutions tailored precisely to the unique needs of our clients.
Environmental responsibility is not just a buzzword at Jillamy; it is a fundamental value. The company offers eco-friendly transportation solutions and responsible waste management practices, aligning with its clients' commitment to sustainability.

3PL solutions without compromising on quality or safety
One of the key elements of our cost-effective approach lies in our specialized warehouses, carefully designed to cater specifically to the unique needs of chemical products. These state-of-the-art facilities, including temperature-controlled storage, ensure that your chemicals are stored in optimal conditions, preserving their integrity throughout the supply chain. Whether it's maintaining precise temperature controls for sensitive chemicals or providing safe storage for hazardous materials, our specialized warehouses are equipped to handle it all.
By safeguarding the quality of your products from the point of origin to their destination, we help you avoid costly issues such as product degradation or damage, further contributing to overall cost savings. At Jillamy, we believe that cost-effectiveness should never come at the expense of quality and safety. Our commitment to excellence ensures that your chemical shipments are not only economically efficient but also handled with the utmost care and compliance with industry standards. With Jillamy as your trusted 3PL partner, you can have the confidence that your chemical logistics are in capable hands, delivering cost-effective solutions without compromising on the high standards that define your business.
Compliance assurance and risk management
We understand the importance of compliance, and that's why we stay up to date with industry regulations, ensuring that every aspect of your chemical and hazmat logistics is in full adherence to legal standards. Moreover, our risk management strategies are second to none, giving you peace of mind even during unforeseen challenges.
LET'S TALK ABOUT YOUR NEEDS
We are here to support your supply chain management and deliver reliable warehousing and logistics solutions that drive your business forward.