Understanding annual carrier rate increases and peak season surcharges is crucial for effective business planning, especially if you are an ecommerce business and effective shipping is your direct connection to customers. With FedEx, UPS, and USPS periodically revising their rates to align with market shifts, these changes can significantly impact shipping costs, especially during peak seasons and heading into the new year. This article aims to guide you through the labyrinth of Peak Season Surcharges and the impending 2024 Rate Increases (General Rate Increases, or GRI) announced by these major carriers. By comprehending these updates, your business can strategically plan its parcel carrier strategy, ensuring cost-efficiency and operational smoothness in the ever-changing landscape of logistics.
Peak Season Surcharges
During peak seasons, which typically include the holiday season and other periods of high demand, carriers often implement surcharges to manage capacity and meet increased shipping volumes. These surcharges can significantly affect shipping costs for businesses and consumers alike. Let's take a closer look at how FedEx, UPS, and USPS are addressing peak season surcharges for 2023 so your company knows what to expect from your carriers.
FedEx Peak Season Surcharges for 2023
As we approach the bustling holiday season of 2023, understanding the nuances of FedEx's peak season surcharges becomes vital for businesses, particularly those in logistics and e-commerce. FedEx has outlined specific surcharges that will impact shipping costs during this period.
Volume-Based Surcharges
A critical element to note is the implementation of volume-based surcharges. This will predominantly affect shippers who dispatch more than 20,000 packages per week via Residential and Ground Economy services. The implication here is clear: businesses with high shipping volumes should anticipate additional costs and plan their logistics accordingly.
Special Handling Surcharges
FedEx will also levy higher surcharges on packages that necessitate special handling. This underscores the need for businesses to consider the nature of their products and packaging. Those requiring extra care or unconventional handling will incur higher shipping costs, impacting overall logistics expenses.
Demand Surcharges for FedEx Ground Economy
In response to heightened demand, particularly in the FedEx Ground Economy segment, FedEx has instituted specific surcharges. This move is indicative of the increased strain on logistics networks during the peak season and the need for businesses to strategize their shipping schedules.
Variable Surcharges Based on Date
The surcharges vary based on the shipping date, a critical factor for planning:
October 30, 2023, to November 26, 2023: A surcharge of $1.60 per package will be applied during this window, capturing the early surge of the holiday season.

November 27, 2023, to December 10, 2023: The surcharge escalates to $2.60 per package in this peak holiday shopping period, reflecting the heightened demand and operational challenges.

December 11, 2023, to January 14, 2024: The surcharge reverts to $1.60 per package, accommodating the post-holiday season shipping.
Effective Period
These surcharges are in effect from October 30, 2023, to January 14, 2024. This period covers the traditional peak shopping and shipping seasons, including major holidays and sales events, necessitating careful planning and budgeting from businesses reliant on shipping services.
FedEx's peak season surcharges for 2023 present a layered cost structure that varies with volume, special handling requirements, and specific date ranges. Businesses, especially those with heavy reliance on shipping, need to incorporate these factors into their operational and financial planning to navigate this period effectively.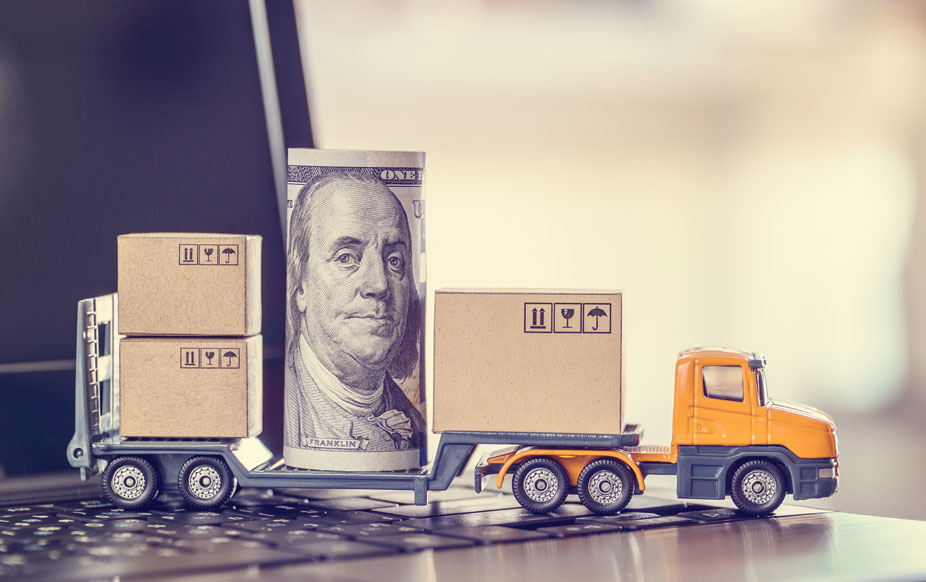 UPS Demand Surcharges for Peak Season 2023
As we approach the end of 2023, it's crucial for businesses to stay informed about UPS's demand surcharges during the peak shipping season. These surcharges are particularly important for high-volume shippers and those dealing with specific types of packages.
Surcharges for High Volume Shippers
UPS has announced additional surcharges for shippers who exceed certain thresholds. This includes those shipping oversized packages or those requiring special handling, as well as those whose shipping volumes surpass 105% of their average non-peak volumes. This move by UPS indicates a focus on managing the increased load effectively during the high-demand period, and it necessitates businesses to evaluate their shipping strategies and volumes carefully.
Peak Season Surcharge Specifics
The surcharge specifics target a significant segment of shippers. It applies to those dispatching over 20,000 packages per week through UPS Air Residential, UPS Ground Residential, or UPS SurePost services. This threshold highlights the need for larger shippers to be particularly mindful of their shipping volumes and the associated costs during this busy period.
Effective Dates for UPS Surcharges
The timeframe for these surcharges is set from October 29, 2023, to January 13, 2024. This period encompasses the critical holiday season, including major shopping events like Black Friday and Christmas, and extends into the early part of the new year. It's a time when shipping volumes typically surge, and UPS's surcharge structure is a response to this increased demand.
UPS's demand surcharges for the 2023 peak season present a clear framework that businesses need to consider for their end-of-year logistics and shipping operations. These surcharges, based on volume, package size, and special handling requirements, along with the specific effective dates, will significantly impact the cost and efficiency of shipping during this critical period. Companies should plan their shipping strategies accordingly to manage these additional costs effectively.
USPS Stance on Peak Season Surcharges for 2023
As businesses gear up for the 2023 holiday season, the United States Postal Service (USPS) has taken a unique position regarding peak season surcharges, setting itself apart from other major carriers. This approach is pivotal for businesses planning their holiday shipping strategies.
No Peak Season Surcharges
In a notable move, USPS has announced that it will not impose any additional peak season surcharges in 2023. This decision stands in contrast to the strategies adopted by other major shipping providers like FedEx and UPS, who have outlined specific surcharges for the same period. This no-surcharge policy of USPS is a crucial factor for businesses to consider, as it could significantly impact their shipping cost calculations and choices.
No Fees for Specific Services
Further emphasizing its customer-friendly approach, USPS has stated that there will be no extra fees for services often considered premium by other carriers. This includes residential delivery, Saturday delivery, and no minimum volume fees. This policy ensures that businesses of all sizes, regardless of their shipping volumes, can access these services without worrying about additional costs.
Positioning as the Most Affordable Delivery Provider
By foregoing peak season surcharge and specific service fees, USPS is positioning itself as the most affordable delivery provider for the 2023 holiday season. This strategy is likely to appeal to a wide range of businesses, especially small to medium-sized enterprises and those with tight shipping budgets. The lack of volume limitations further enhances the attractiveness of USPS as a shipping partner during this high-demand period.

USPS's approach to the 2023 peak season sets a different tone in the shipping industry. By not implementing any peak season surcharges and avoiding additional fees for key services, USPS aims to be the go-to, affordable option for holiday shipping. This strategy not only benefits businesses looking to control shipping costs but also positions USPS as a competitive option in the crowded shipping market during the busiest time of the year.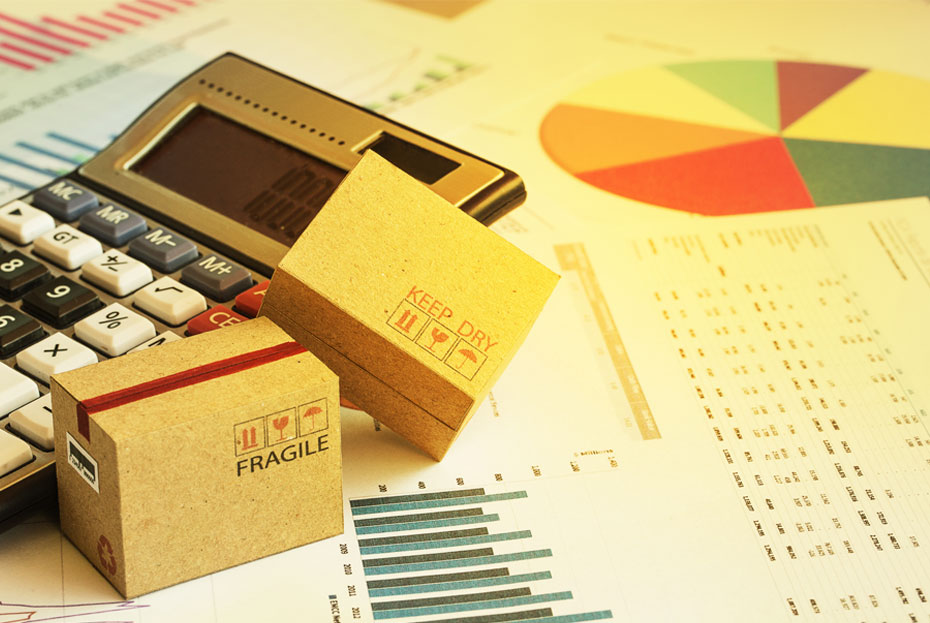 Breaking Down the 2024 General Rate Increases (GRI)
The logistics industry is witnessing a pivotal shift as major carriers roll out their General Rate Increases (GRI) for 2024. These GRIs, compounded with peak season surcharges, are set to significantly influence the shipment cost landscape for businesses globally. Understanding the nuances of these rate hikes is crucial for companies to strategize their logistics and budgeting effectively. This overview delves into the announced rate increases by UPS and FedEx and anticipates potential adjustments from USPS. By dissecting these changes, businesses can better navigate the evolving shipping cost environment and plan accordingly for the upcoming year.
FedEx General Rate Increase for 2024
FedEx has unveiled its pricing strategy for 2024, marking a pivotal shift effective January 1, 2024
Uniform Rate Enhancement Across Services:
A uniform increase of 5.9% is set for FedEx Express, covering U.S. domestic, export, and import services. Similarly, FedEx Ground and FedEx Home Delivery will also witness a 5.9% rate hike, encompassing FedEx Ground Economy services as well.

In a slightly varied approach, FedEx Freight rates will climb between 5.9% to 6.9%, tailored to the customer's transportation rate scale. This adjustment spans shipments within the U.S., including Alaska, Hawaii, Puerto Rico, and the U.S. Virgin Islands, and extends to Canada.

Strategic Justification for Rate Adjustment:
Contrasting with the previous year's rate increase, this year's adjustment is one percentage point lower. The rationale behind these rate changes aligns with the incremental costs emerging from the current operating environment. It's a strategic move to fuel investments in various sectors like service enhancement, fleet maintenance, and technology innovations, thereby amplifying efficiency and customer service.

Introduction of New Surcharges:
From the onset of 2024, FedEx will increment customs clearance service fees on imports. Furthermore, starting January 15, 2024, the Additional Handling Surcharge and Oversize Charge will be applied per eligible package in international multi-piece shipments, marking a shift from the previous per-shipment basis. This encompasses various surcharge categories, including Additional Handling (Dimension, Weight, Packaging, Freight, and Non-Stackable) and the Oversize Charge.
This rate revision by FedEx reflects a strategic approach to adapting to market dynamics, focusing on sustaining service quality while managing operational expenses effectively.
UPS General Rate Increase for 2024
In an era of dynamic market conditions, UPS has announced a significant update to their pricing structure, set to take effect from December 26, 2023. This adjustment is a strategic move to balance the demands of expanding their network while maintaining their renowned service quality. Here's a detailed breakdown of the key changes:
Comprehensive Service Rate Hike
A uniform rate hike of 5.9% will be applied across UPS Ground, UPS Air, and International services. This increment is pivotal in ensuring UPS's ability to keep pace with the evolving logistical landscape.

Increment in Value-Added Services
In addition to the basic shipping rates, UPS will also escalate the costs of specific Value-Added services and other charges. This change reflects the ongoing efforts to enhance service offerings and deliver added value to customers.

Revision of Delivery Area Surcharges
UPS is revising the list of ZIP codes subject to Delivery Area Surcharges. This modification will affect both standard and extended area surcharges, ensuring that pricing aligns more accurately with the logistical complexities of different regions.

New Fees for International Shipments
Commencing December 26, 2023, UPS will introduce an Additional Handling fee for international packages weighing over 55 pounds. Moreover, a fee up to $5.00 per shipment will be imposed when a digital commercial invoice is not provided before processing, highlighting the shift towards digital efficiency in logistics.

Air Freight Rate Adjustment
Starting December 3, 2023, UPS Air Freight rates within and between the U.S., Canada, and Puerto Rico will see an increase of 6.3%. This change is indicative of the escalating costs and operational challenges in air freight transportation.

In conclusion, these adjustments by UPS are a strategic response to the changing dynamics of the shipping industry, aiming to bolster their infrastructure while continuing to provide high-quality services to their customers.
USPS: Anticipating Parcel Shipping Service Rate Increases for 2024
As of now, the United States Postal Service (USPS) has not officially announced any rate increases for its parcel shipping services like Priority Mail and Ground Advantage for the year 2024. However, considering the trends set by other major players in the industry, it is plausible to anticipate a similar move from USPS.
Both UPS and FedEx have already declared their rate hikes for 2024, averaging around 5.9% across various services. This sets a precedent that USPS might follow, aligning with the general industry pattern of adjusting rates to counterbalance operational costs and inflationary pressures.
While USPS's exact rate increase figures and effective dates are still pending, stakeholders and customers should prepare for a likely increase in line with the adjustments made by UPS and FedEx. It's essential to stay informed about the official announcements from USPS, which will provide detailed information on the new rates and any additional changes to their shipping services.
For the latest information, follow our blog for future updates and please refer to the official USPS announcement here.
Take Charge of Your Shipping Costs with Jillamy
As we move into the peak seasons and beyond, staying informed about peak season surcharges and rate increases is crucial for businesses that rely on shipping services. Follow our blog for continued updates and keep an eye on official announcements and resources from FedEx, UPS, and USPS to ensure you're prepared for the challenges and opportunities in shipping and logistics.
Are you ready to make sure your business finds creative ways to avoid these increased costs in 2024? At Jillamy, we understand the myriad of challenges involved in managing logistics effectively, because we've done it successfully for decades. You can ensure that your shipping operations remain cost-effective and competitive with Jillamy as your trusted partner. Don't wait; take charge of your shipping and logistics with Jillamy today and give your business the tools it needs to succeed! For help reducing your shipping costs, call us at 800-592-7449 or reach out to us using contact us page.